ABOUT THE HOTEL
The Royal Princess Hotel Dubrovnik, Importanne Resort's flagship luxury hotel built in 2012, is located on Lapad peninsula and only a few steps from the beautiful Adriatic Sea.
The Hotel's suites cascade down towards the sea, providing guests with unique and enchanting views from their rooms. With its exceptional amenities and highly professional team providing a premium service, the Royal Princess Hotel meets the needs of every holidayer and business guest.
In addition to enjoying relaxing spa treatments offered at the Royal Wellness & Spa and breathtaking views of the Adriatic Sea and the reefs, guests can practice their golf skills on the only golf simulator in Dubrovnik.
An ideal choice for both business and pleasure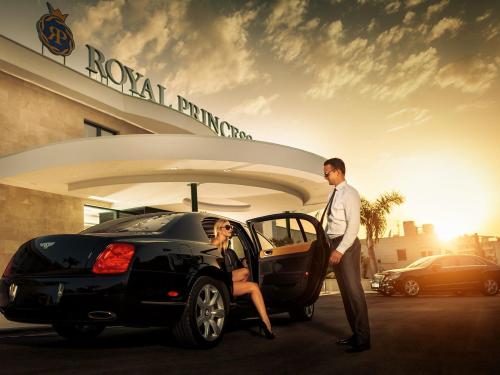 For all those looking for a relaxing natural environment and a dream vacation, the Royal Princess Hotel is certainly the best choice. Dubrovnik's Old Town located nearby, one of the most beautiful and romantic cities in the world with many attractions and sights, also contributes to the superb experience.
In addition to an idyllic holiday, the Royal Princess Hotel offers its guests the possibility of organizing business conferences and other events in modern halls that can meet all of desires and requirements of guests. To its business guests, the Royal Princess Hotel offers a modern conference center with a large congress hall (Royal Banquet Hall) with a capacity of up to 500 delegates at a time and seven smaller halls with capacities from 35 to 50 guests.
Pure luxury & magnificent views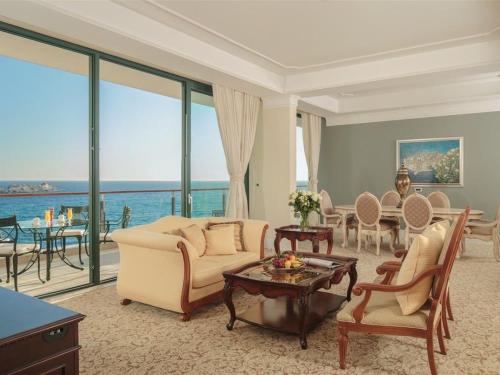 All 54 suites are decorated with particular attention so that each guest will experience an exceptional feeling of comfort and luxury. The uniqueness of the overall impression is topped with the enchanting views of the sea and the Mediterranean garden.
Whether you are arriving in Dubrovnik on holiday or for business, the Royal Princess Hotel will provide you with an unique experience and valuable memories that you will cherish forever.
We are all about creating experiences, royal experiences.