RESTAURANTS AND BARS
Along with luxury and comfortable accommodation in the Royal Princess Hotel and the unique setting of Dubrovnik, guests of the Royal Princess Hotel can also enjoy premium specialties prepared by our culinary experts in the Zoë, Neptun Terrace and La Castile restaurants. In addition to the possibility of savoring an infinite number of dishes, guests of the Hotel can also take pleasure in excellent domestic and foreign premium wines.
Restaurant La Castile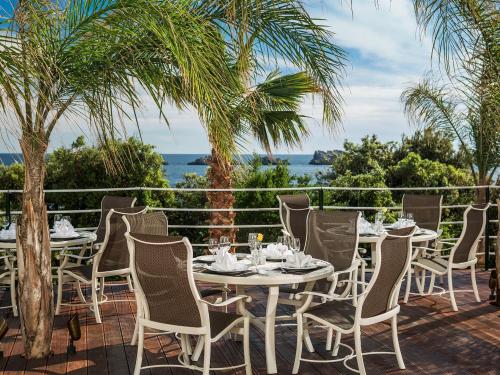 During your stay at the Royal Princess Hotel enjoy the culinary specialties prepared exclusively in the restaurant La Castile. Besides the delicious dishes, the restaurant's wonderful and unique ambience extends onto the most beautiful terrace in Dubrovnik, from where you can admire the view onto the Adriatic's wonderful blue waters and the enchanting Villa Elita. Using their extraordinary skills, as well as fresh and healthy ingredients, the chefs will prepare the most delicious meals in their own unique and virtuosic way, as the great culinary masters do. Enjoy our delicious seafood from Dubrovnik and the most tender and savory steaks, sipping premium international and domestic wines.
RESERVATIONS:
T: +385 (0)20 440 100
Princess Bar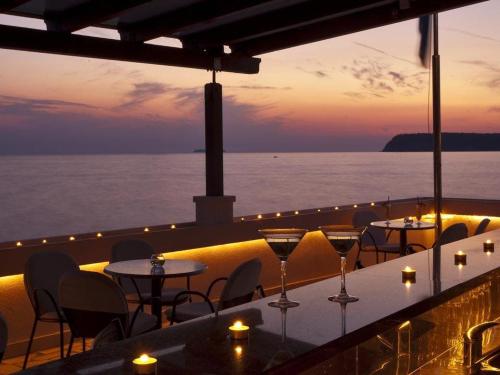 Your morning coffee or afternoon cocktail with the view
Drink your morning coffee immersed in the unique atmosphere of Dubrovnik and admire the exceptional sunrise on the horizon above the beautiful Adriatic Sea. During the day award yourself with refreshments and memorable moments in the Princess Bar.
Listen to the sounds of the waves on the spacious terrace of the Royal Princess Hotel and treat yourself to the vacation of your dreams, or simply take a break from swimming in the sea and sunbathing on some of the most beautiful Croatian beaches, eating delicious snacks and menus. In the evening hours, enjoy drinking cocktails and having a good time in a pleasant atmosphere until late into the night.
During your stay at Royal Princess Hotel, make sure to visit the other restaurants of the Importanne Hotels & Resort; Zoë Restaurant and Neptun Terrace Restaurant, which will awaken all of your senses with superb culinary treats and wines in a unique Mediterranean ambience.